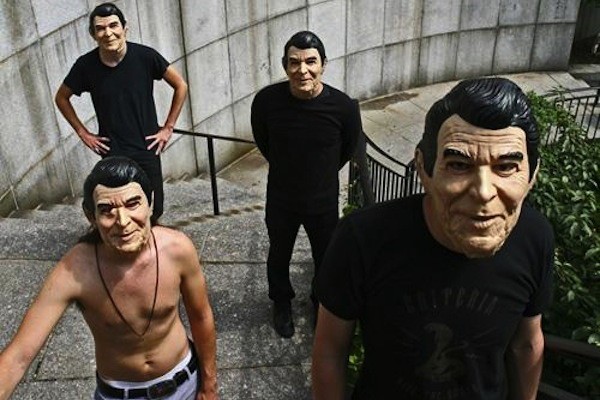 With Thursday behind him for the time being, vocalist Geoff Rickley has regrouped with Daryl Palumbo (Head Automatica, Glassjaw), Chris Conger from The Number Twelve Looks Like You, and Kiss it Goodbye's Eric Cooper in their project together, United Nations.
The band posted the news via their official Twitter by asking who they should tour with - with Touche Amore, Deafheaven, The Dillinger Escape Plan, Envy as some suggestions. When pressed about the reason for the tour, the band explained that they will be supporting new material.
The group last released 2010's Never Mind the Bombings, Here's Your Six Figures [7-inch] and before that, United Nations in 2008. Before either of those things happened however, the band's debut was blocked from being manufacturers over artwork concerns and then they were sued by the actual UN, not once but twice.