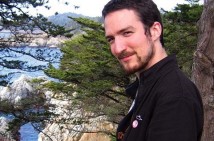 Frank Turner visited CBC's Q and spoke with host Jian Ghomeshi about the whirlwind year he's had since the release of England Keep My Bones in 2011. He talks about such things as headlining over the legendary Billy Bragg, his distinction between his English origins as opposed to nationalism or patriotism, and "maintaining a respectful, parallel position with his audience and crew."
Along with the interview, he performed "Peggy Sang The Blues" and "Wessex Boy" from England… as well as "Sailor's Boots" which appeared on the single for If I Ever Stray and The Second Three Years compilation.
Interview
"Peggy Sang The Blues"
"Wessex Boy"
"Sailor's Boots"