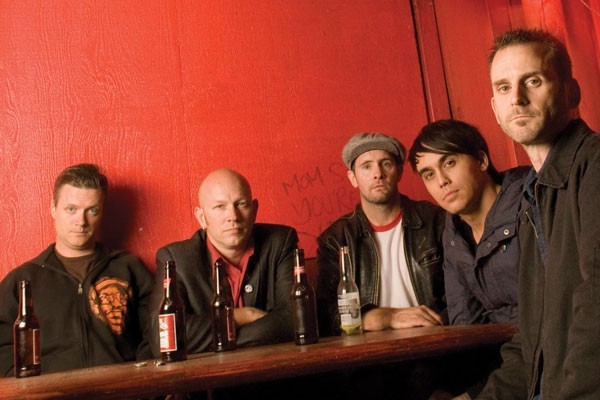 Swingin' Utters have posted a new studio video in anticipation of their next album for Fat Wreck Chords. They began recording the album back in late June and guitarist Darius Koski recently told Alternative Press a bit about it:

We have [a bunch of] songs. We all just want to keep the momentum going. Jack [Dalrymple] from One Many Army hasn't written for our band yet, so, on this record, him and Johnny [Bonnel, vocals] wrote six songs or so. I wanted him to write for us for a really long time. I mean, he's been in the band for 10-plus years now and these are the first songs he's written for us, so that's exciting. The styles are different and I've always liked that about us.
They last released Here, Under Protest. If this new record is released in the fall as planned, it'll be a remarkably quick turnaround for the band which previously put eight years between Protest and Dead Flowers, Bottles, Bluegrass, and Bones.