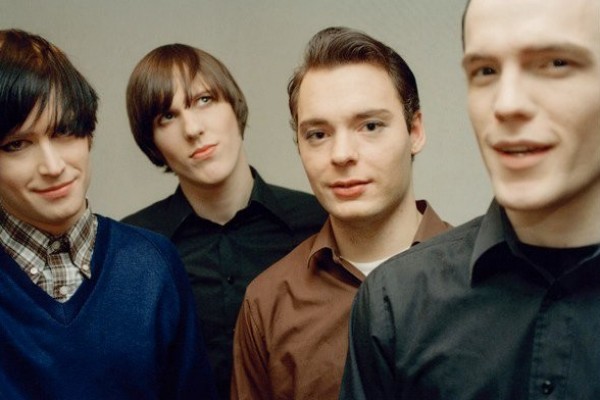 Last night Refused made their national television debut on Late Night with Jimmy Fallon. If you missed the initial broadcast, you can see the performance of "New Noise" as well as a "web exclusive" of "The Shape of Punk to Come" by clicking Read More.
Also, due to the storms, the scheduled show at the Williamsburg Waterfront was cancelled and both Refused and Off! played a last minute free show at Europa in Brooklyn. The band has issued a statement about the cancelled show addressing folks disappointment about not getting into Europa and also the Riot Fest Philadelphia date:

About yesterday: Sometimes things are just completely out of your hands. When the storm hit NYC yesterday afternoon we knew that there was going to be trouble. We tried to push back doors and tried to wait out the storm. But when the electrical system started getting flooded and the wind was totally out of control the promoter made the call that it would be to dangerous to go on with the show. Totally out of our hands.[…]

We are truly sorry that there was a bunch of good people that could not get into that show. If it were up to us we would double or triple sets (well, the heat at the club last night that would have made that almost impossible but, in theory!!). We are hoping that we can make it up to everyone that came out and bought tickets in some way later this year! Same goes for Philly. We really wanted to do the show and we were sad when it got cancelled. We tried to find another venue to do it at but in the end the logistics of everything did not work out. For that we are very sorry! Also out of our hands!
You can read the full statement here.