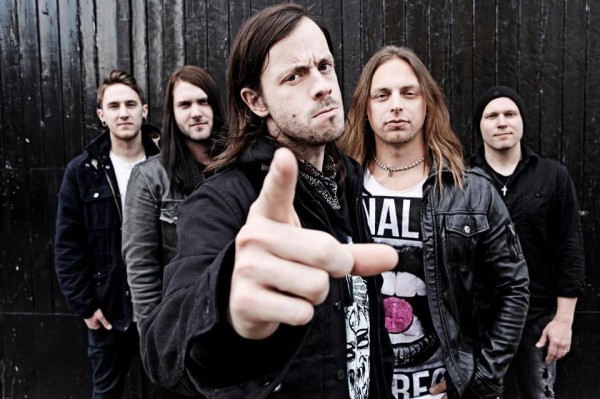 Looks like Gallows won't be the only transatlantic Canadian/British partnership; UK-based guitarist Matt Tuck of Bullet for My Valentine and Canadian hardcore vocalist Liam Cormier of Cancer Bats have joined up with Jason Bowld of Pitchshifter, guitarist Mike Kingswood Glamour Of The Kill and bassist Joe Copcutt of Rise to Remain to form Axewound. The band will be releasing their 11-song debut, Vultures, on October 1, 2012.
Frequent Bullet For My Valentine producer Martin 'Ginge' Ford engineered the sessions which led to songs which their label described as "the sort of thrilling assault administered by the likes of Slayer and Sepultura in their pomp."
The first single from the record - "Cold" - is expected to surface in September.