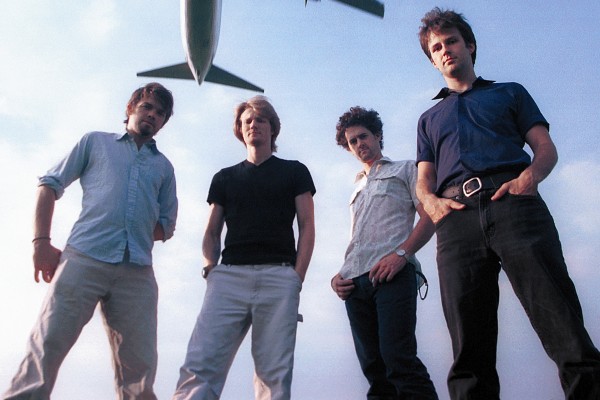 The Dismemberment Plan vocalist Travis Morrison recently spoke about the reunited band's new material. Here's what he had to say:

We played a bunch of new songs this weekend at our shows. Eight to be exact! It went well, we think. We have a bunch more coming so we're going back to the lab to work on brand new ones and tweak these. No plans for recording as of yet, although certainly those conversations are happening now. Beyond that, the shows were great. The venues, the crowds, all of it. So great to play in arts-positive spaces like FAA and the Metro Gallery. Observe the attached photo from Fredricksburg to get an idea of some of the craziness that went down.
The Washington, DC band haven't released a studio album since 2001's Change; they broke up in 2003, reunited briefly in 2007 and reunited again on a more regular basis last year.