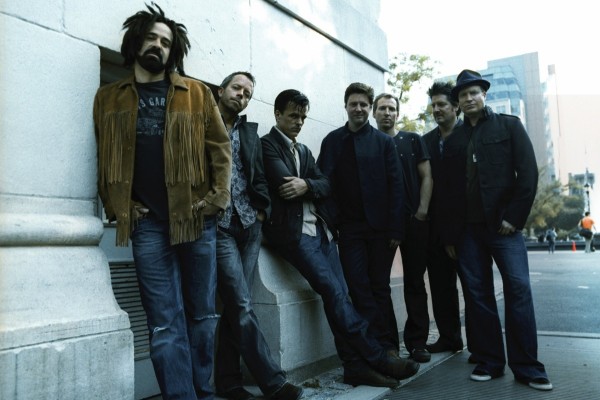 Fresh off his Olympics spectacular, Frank Turner put together a somewhat more intimate feature about the albums that had the biggest influence on him. Not surprisingly - given his prominent tattoo of the band's logo - the list includes Black Flag. Also perhaps not a huge surprise is the inclusion of Bruce Springsteen's beloved 1982 album Nebraska . But some of the other choices may be a bit more surprising, like Counting Crows, mewithoutYou.
Frank talks briefly about each one, and his blurb about the Springsteen album is interesting in particular:

After a long time being immersed in heavy music like Converge, Refused, Jesus Lizard and that kind of thing, I came across this album. Before this I had Springsteen penned as a cheesy stadium rock guy with a headband and blue jeans and so on. This album is intense, sad, threatening, bleak, personal - many of the things I'd been looking for in heavy music, but using only vocals and an acoustic guitar. It opened my eyes to new ways of expressing yourself.
Check out the feature here.