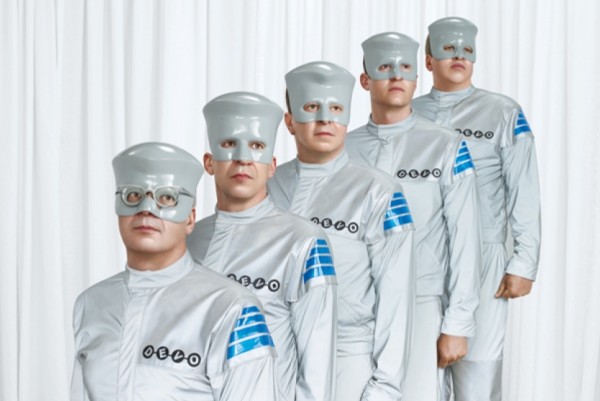 Devo have unleashed a new song in time for the 2012 Presidential election in the US. The song, "Don't Roof Rack Me, Bro! (Seamus Unleashed)" takes aim at Republican Presidential nominee Mitt Romney and his infamous 1983 family vacation, where Romney strapped the titular dog's crate to the roof of the family car. Devo's Jerry Casale says of the song:

This isn't a red-state thing or Devo stumping for Obama. But I think any animal lover that hears the story will learn so much about the character flaw of Romney. It's just a deal-breaker about the man. My God, the world is a scary place with seven billion people. What you want in a leader is a guy with some humanity at his core. I just don't feel that Mitt does.
According to Rolling Stone, the band is also developing an iOS game called "Crate Escape," where players must help free Seamus from his crate.