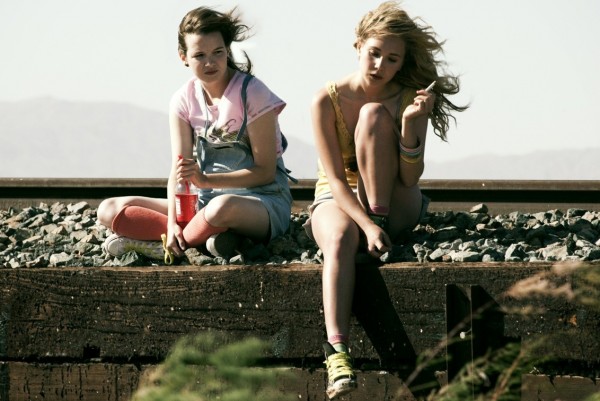 Elgin James, member of Righteous Jams and the founder of FSU, who was charged with extortion after attempting to get protection money from Mest, has moved away from his past and is planning to premiere a new film called Little Birds later this month. James, who spent a year in a maximum-security prison, directed the film which includes actors Juno Temple, Kay Panabaker, Leslie Mann, and Kate Bosworth.
The film premiered at Sundance earlier this year, It's described as:

A coming-of-age story of finding escape and innocence lost [about] 15 year-old Lily and her best friend Alison [who] live on the shores of the Salton Sea among rundown trailer parks, rotting household items, drained pools and decaying streets. What was once an oasis for the wealthy and famous has become a near ghost town, leaving its residents fighting for breath in the deep end.
Brooklyn Vegan is also hosting a free screening of the film which includes music from the director, as well as tracks by Chad Gilbert of New Found Glory, The Brian Jonestown Massacre, Linée,and Big Star. For more on the free screening, you can go here.