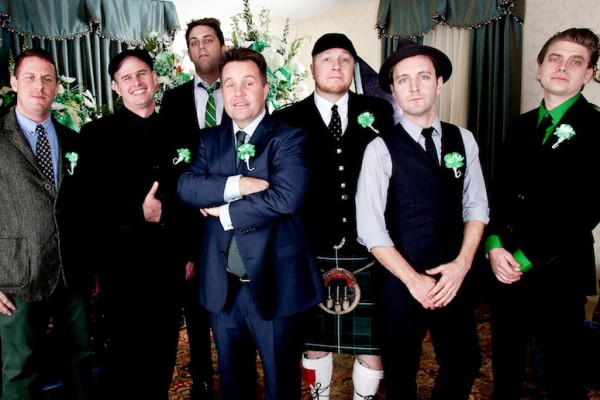 Though the band completed recording last month, Dropkick Murphys won't be released their follow up to 2011's Going Out in Style until 2013. The record is titled Signed And Sealed In Blood and is due out "early" in the new year.
The album is their second with producer Ted Hutt (Gaslight Anthem, Old Crow Medicine Show), which was recorded at Boston's Q Division studios and mixed by Joe Chiccarelli (The White Stripes) The album title is a reference to a track called "Rose Tattoo" and the band is asking fans to get a tattoo with the new Dropkick Murphys logo and submit photos and videos before September 19th for inclusion in the final artwork.
In the meantime, the band will soon be embarking on a fall headlining tour.