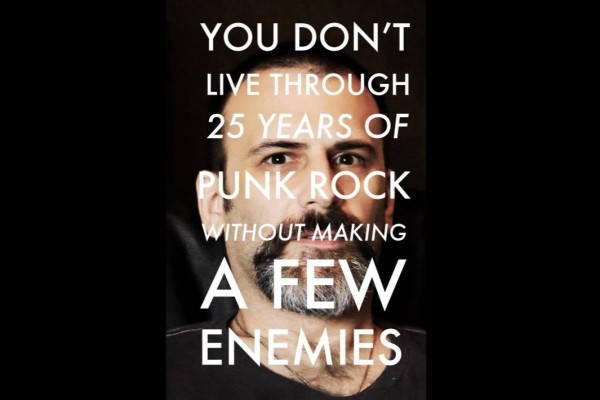 The Screeching Weasel documentary which was recently shelved over disputes between Ben Weasel and the documentary producers. Ben demanded final cut on the film and was unable to come to a decision with the producers on this. They spoke about the problems:

The reason we can't make this film is Ben Weasel. Plain and simple. He is trying to tell me who I can and can't interview, and frankly, since the punch out, it's been a nightmare dealing with him. We are no longer allowed to speak with him directly. And I'm not interested in getting into a "he said-she said" fight on this here Facebook. I have honest and interesting interviews with people like Danny Panic, Dan Vapid, Ben himself (numerous times), Larry Livermore, Mike Dirnt, Fat Mike, Joe Queer, Joey Vindictive, John Jughead, and many, many more. You may not know, but this project began with Ben. Ben expressed interest in doing an honest, thorough documentary about the long history of Screeching Weasel. He said he didn't want a fluffy fan movie.

We never had any intention of "creative editing" to skew the real story. Ben can believe or say whatever he wants, but it was never going to happen. This was going to be an in-depth look at the trials of a working punk band that has had ups and downs over 25 years.