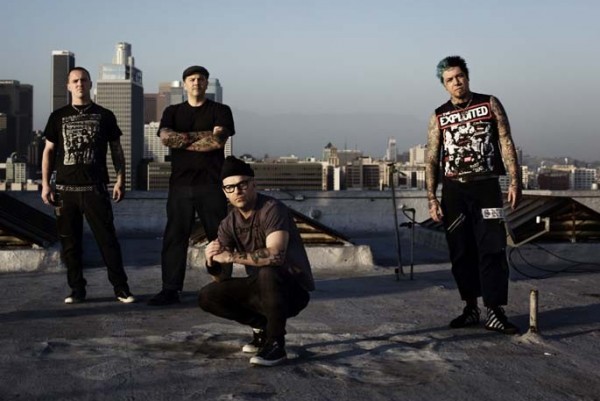 According to drummer Branden Steineckert's Twitter, Rancid has hit the studio to begin recording their 8th full length album, and first since 2009's Let the Dominoes Fall. No word on who is producing the album, but if history is any guide, Bad Religion guitarist and Epitaph Records owner Brett Gurewitz has produced all the band's material since 2000's Rancid (2000).
After recording Rancid are finishing off the year with a UK tour starting November 28th at Belfast Mandela Hall in Northern Ireland and aiming for an early 2013 release for their next record. Next year band members also plan to release new records from their side projects, The Transplants, Devils Brigade, and Old Firm Casuals.
Speaking of frontman Tim Armstrong's Transplants, the group just confirmed that they are in the studio today mixing their new album.