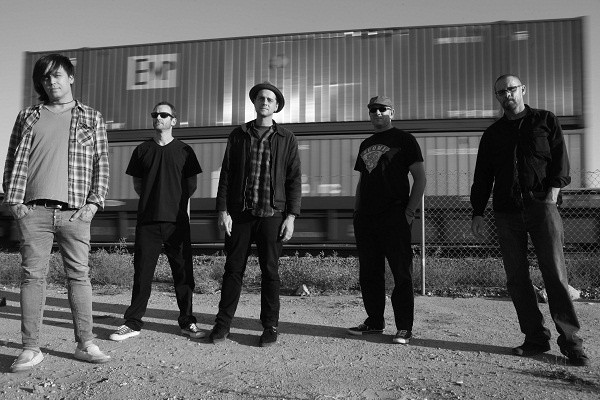 Swingin' Utters have completed work on their next full length and follow up to Here, Under Protest. The album is due out in early 2013 but in advance of that, the band is planning to release a new 7-inch titled The Librarians Are Hiding Something on November 6, 2012.
The single is the first appearance of new bassist Miles Peck with the band. The song was co-written by Jack Dalrymple and vocalist Johnny Bonnel. The title track will be backed by a Darius Koski composition, called "Rude Little Rooms," which is exclusive to the 7-inch.
Find the artwork here.