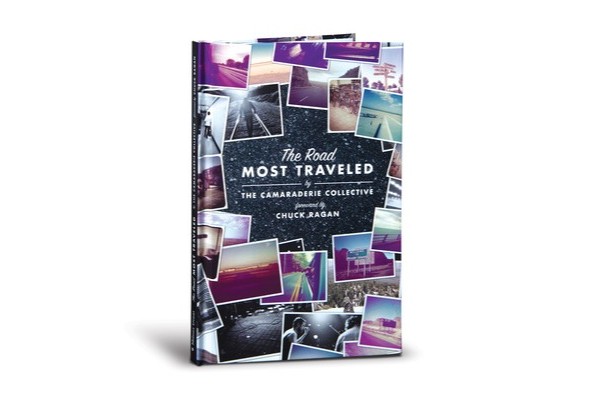 Today, Sylvan Highland Publishing released The Road Most Traveled, a collection of tour stories and adventures from Hot Water Music, At the Drive-In, Rise Against, Gaslight Anthem, Flogging Molly, Samiam, Social Distortion, Frank Turner, The Bouncing Souls, Mighty Mighty Bosstones, Dropkick Murphy, William Elliot Whitmore and others. It was assembled and edited by Hot Water Music's Chuck Ragan.
The book promises everything from common sense wisdom like Greg Anntonito of The Bouncing Souls who espouses the importance of sleep and water ("if you are touring for up to nine months a year, you have to develop endurance and a healthy lifestyle. Especially if you are a lead singer.") and more philosophical entries like this one from Gaslight Anthem's Brian Fallon ("I realized one day I'm going to be too old, or too tired, or just called to something else, so I need to enjoy this now. Live today. Watch everything, absorb everything, breathe it in").
It's available through Amazon and Barnes and Noble.