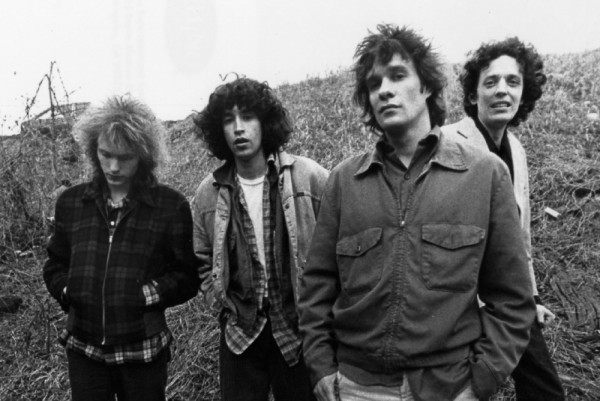 The Replacements have reunited to record an EP of covers. Paul Westerberg and Tommy Stinson recently spent a day recording 4 cover songs that will appear on a limited edition 10-inch record limited to just 250 copies. The record will be auctioned online with the proceeds going to Replacements guitarist, Slim Dunlap, who suffered a stroke earlier this year. Westerberg spoke with Slim on the decision to make more music.

He's in rough shape. He's sort of paralyzed, he can move his leg a little bit. When I mentioned this, it seemed like something he really wanted to happen. 'You guys get together,' he said in a whisper. 'Go play a song.'
The 4 songs that will appear on the EP are Slim Dunlap's "Busted Up," "Everything's Coming Up Roses" from the Broadway musical Gypsy, Gordon Lightfoot's "I'm Not Sayin'", and Hank Willliams' "Lost Highway". This is the band's first recording since releasing two songs, "Pool & Dive" and "Message To The Boys", for the 'best of' release, Don't You Know Who I Think I Was? in 2006.
Original Replacements drummer, Chris Mars, did not want to partake in the reunion so Peter Anderson has stepped in. Kevin Bowe is also featured on guitar.
The influential act formed in Minneapolis in 1979. They released 7 records before calling it a day in 1991. A documentary about the Replacements entitled Color Me Obsessed will be released November 20.