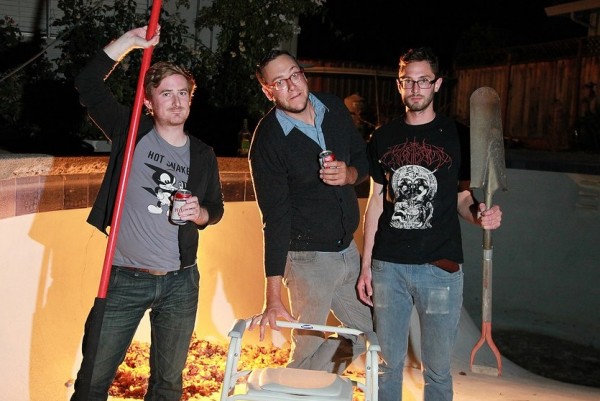 Hard Girls (members of Classics of Love, Shinobu and Pteradon) and Really Records have teamed up to help crowd-source their new album, titled Isn't It Worse. However, in lieu of big name crowd sourcing companies like Kickstarter and Indie Go-Go, the band and label have opted to create and operate their own funding page. Hard Girls explain:

This whole thing is specifically designed to not be a horribly parasitic "cool bonuses!" project that convinces you to pay $100-$200 to get something that cost $5-10. We are making a sincere effort to avoid the disgusting and highly prevalent capitalistic impulse of "doing good" in an economically affordable way to afford greater economic gain for the business.
The fundraising page, and a video for the song "Major Payne", can be found here.
Update: Really Records has informed us an issue occurred with their PayPal account last night that may have prevented people from donating. The issue has been resolved and all interested parties can again donate. Additionally, the band has reached their first milestone so you can check out the single "My Buddy Valentine" here.