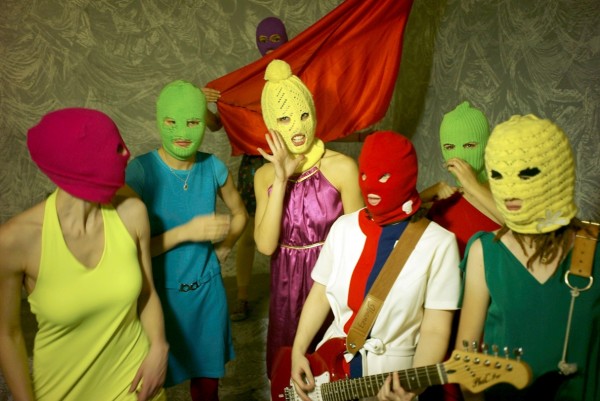 The briefly delayed appeal of Pussy Riot members which was held today in Russia has led to a encouraging outcome for one of the three women, but less good for the other two. The court did not argue the substance of the verdict, but issued a suspended sentence for Yekaterina Samutsevich because she was thrown out of the cathedral by guards before she could remove her guitar from its case and take part in the protest performance.
Maria Alekhina, who will remain in jail, made a statement from the court:

We didn't mean to offend anyone. We went to the cathedral to express our protest against the joining of the political and spiritual elites.
The case has received widespread condemnation from around the world, including Amnesty International who noted:

To see these two women sent to a Russian penal colony for the crime of singing a song undercuts any claim that Putin and the Russian government have to democracy and freedom of expression," It's a very cold climate for human rights in Russia right now."