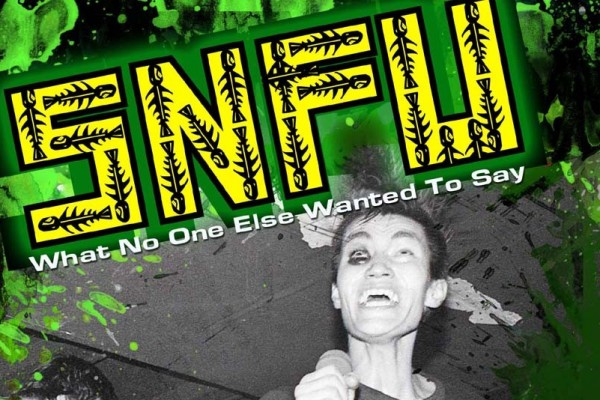 We've got an excerpt from SNFU: What No One Else Wanted To Say, a new book about Canadian punk powerhouse SNFU written by Chris Walter.

Follow SNFU as they roam across four continents, leaving a trail of furious bouncers, blown amplifiers, crooked promoters, abandoned lovers, worn-out vehicles, and broken beer bottles in their wake. From not only the mouths of bandmembers both past and present, but also from those who were there to clean up the mess and carry the gear, this is the inspirational yet difficult and even ruinous story of SNFU, the legendary Canadian punk band that never knew when to quit.
The book is available in stores and also directly through publisher GFY Press.