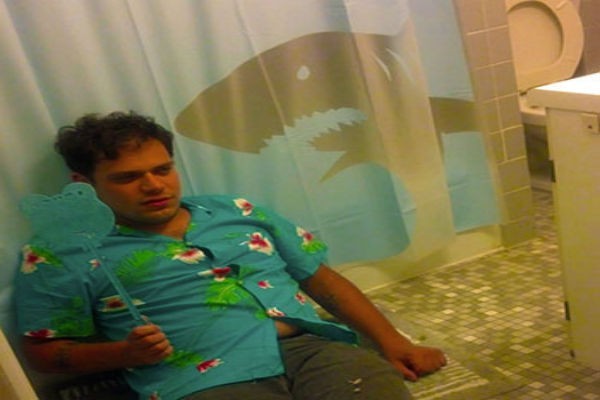 Jeff Rosenstock (Arrogant Sons of Bitches, Bomb the Music Industry!, Kudrow) has released a collection of songs entitled I Look Like Shit. Some of the songs are demos for an unreleased Bomb the Music Industry! EP, I Always Dread the End of Summer, while others are from a slower record Rosenstock was working on entitled I'm Serious, I'm Sorry. There are also covers of Pulp's "Dishes" and Ging Nang Boyz's "I Don't Wanna Die." Rosenstock decided to fix and release these songs since the original releases they were intended for will probably never see the light of day.

…I do know that if leave a bunch of food on your kitchen counter for too long, that shit is gonna get moldy, start attracting flies and smell like shit. So instead of having these jams just sit around doing nothing, here they all are along with some more new songs and some covers in full noisy drum machine shitty vocals glory.
I Look Like Shit is available for pay-what-you-want download on Quote Unquote Records.