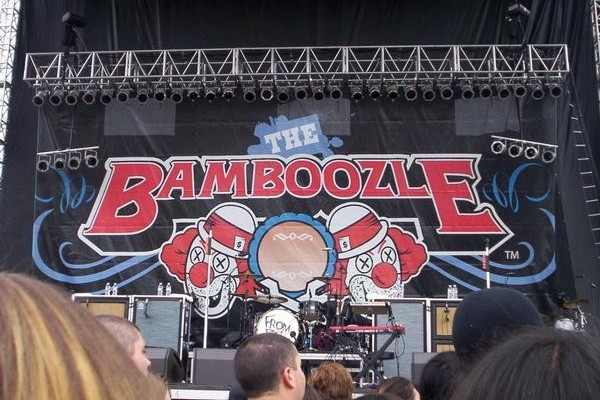 In news that some are speculating will be the end of the festival in general, The Bamboozle has confirmed that it will not be taking place in Asbury Park, NJ next year. Launched in 2002, the event featured a mix of punk, post-hardcore, hardcore and hip hop but despite selling 90,000 tickets, was not able to make a profit last year.
An Asbury Park Press article cited City Manager Terence Reidy who bore the bad news:

Live Nation has informed us that at least for Bamboozle -- because of the economics of doing it in Asbury Park and where the city is and where they are -- it won't work here. But this is not a breakup. This is Live Nation making a determination about this particular event, and that we will continue to work with Live Nation on other events in Asbury Park.
The increasingly expensive headliners - like 2012's Foo Fighters, Bon Jovi and Skrillex - likely didn't help with the profitability of the festival but the promoters are still optimistic about a 2013 edition, saying somewhat vaguely:

We're always trying to provide Bamboozle fans with the most spectacular musical experience possible. We haven't made final plans for Bamboozle '13, but (we) will let everyone know as soon as they're finalized.