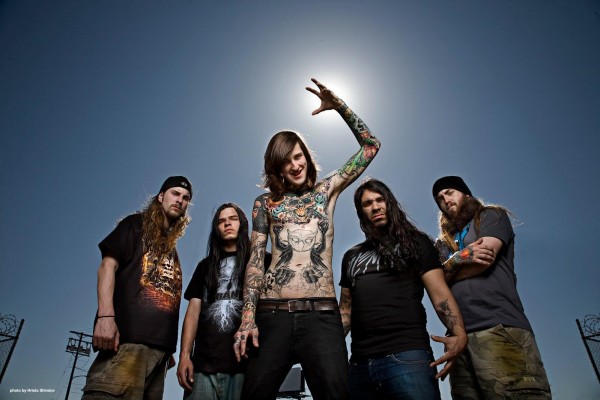 Word has come in that Mitch Lucker, singer for California metal act Suicide Silence, has died after being involved in a motorcycle crash last night. Lucker was 28 years old. Our deepest condolences go out to Mitch's family and friends.
Lucker helped form Suicide Silence a decade ago in his hometown of Riverside, CA. The band's third album, The Black Crown, was released in 2011. The band has yet to release a statement.
UPDATE: Here is the statement from the band:

There's no easy way to say this. Mitch passed away earlier this morning from injuries sustained during a motorcycle accident. This is completely devastating to all of us and we offer our deepest condolences to his family. He will be forever in our hearts.

R.I.P. Mitchell Adam Lucker - We Love You Brother
And the band also posted on their Facebook page:

ATTN: There will be a candlelight vigil held for Mitch tonight at 8pm in Huntington Beach at Main St. & 12th. This is open to anyone who would like to stop by and pay their respects.