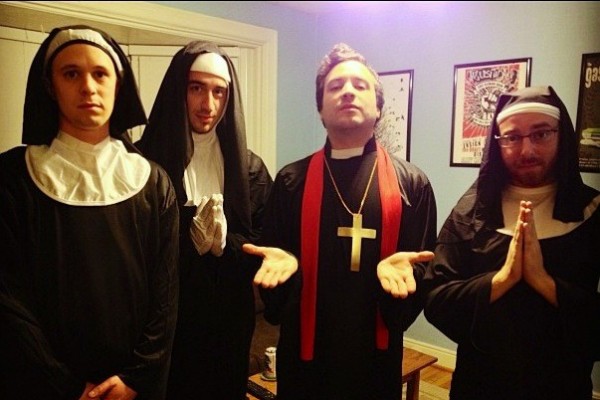 So last week's "Live from the Fest" podcast didn't happen because anarchy… but THIS week on the Punknews Podcast, Adam White, Chris Moran and (for a while) John Flynn discuss Jim Lindberg's return to Pennywise, Green Day's cancellation of everything and the upcoming Alkaline Trio album. We're then joined by The Menzingers, who happened to be raiding Chris' fridge while dressed as clergyfolk, to discuss the fallout from this year's Fest.
…all this and music from Nova, Kill Life, and (of course) The Menzingers.
You can click Read More to stream and/or download the show, or subscribe via RSS or iTunes. You can always send us your feedback in the comments section or via e-mail.
Punknews Podcast for the week for October 30, 2012