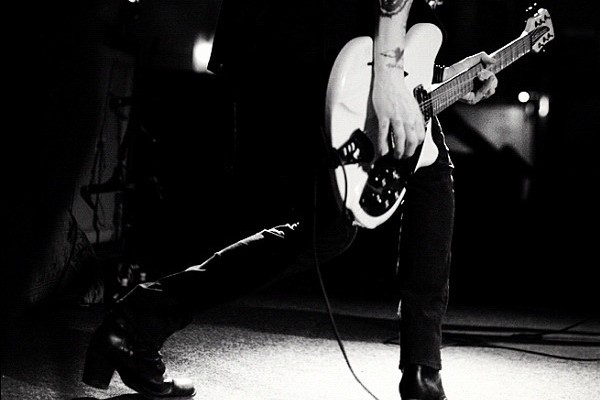 Reports are coming in of an incident at Against Me!'s performance in Wilmington last night. While the band has not made an official statement, fans who attended posted about it on Facebook. Matt H. notes:

I seriously fucking apologize on behalf of those douchebags that stormed the stage and stopped the show tonight. Please don't think we're all anything like those few assholes. Up until that point you guys were beyond sick. Ever since I heard the news in the summer I'd been waiting to see Laura and it was insanely surreal. I hope she's okay and I hope you guys can still come back in the future.
Other accounts note that vocalist Laura Jane Grace was apparently hit but responded in kind, resulting in some damaged equipment including guitars. We'll keep you posted as more details come out.
In related news, the band's bassist Andrew Seward spoke to MTV Hive about the band's upcoming album, Transgender Dysphoria Blues. He didn't give too many details but did say this:

It just sounds fucking killer. I don't know if 'brutal' is the right word, but it just sounds really fucking tough, and good. Laura [Jane Grace] is recording the whole thing herself; engineering, producing, build the studio -- full-on everything.