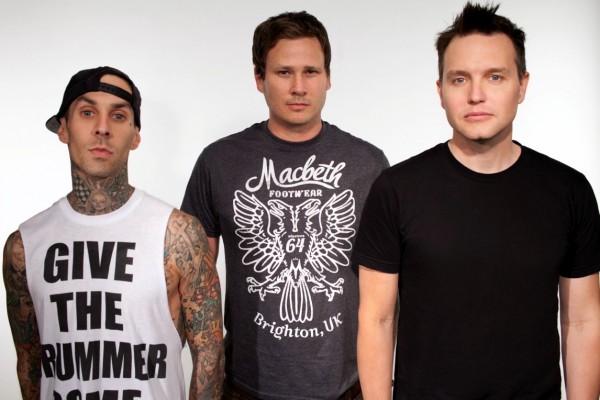 Blink-182 spoke to MTV about their upcoming EP. As we noted earlier, the EP is expected in time for Christmas through iTunes and through the band's website, with pre-orders "in the next week or so."
Hoppus also noted that the now common series of "gift packages" with miscellaneous merchandise, posters, limited-edition T-shirts and sweatshirts, wrapping paper and holiday cards. He also talked about the freedom to do these kinds of releases now that they are free of a label:

This kind of agility is exactly what we were looking for, post-label. We have ideas for songs, we get into a studio and put the ideas together, grind hard, chase that paper, and weeks later we release the songs on our own. I spent last week in the studio with Travis and Tom. It was great, ideas falling everywhere. Lots of long hours spent on five new songs. The band is in a great place creatively. Having everyone in the same room at the same time makes all the difference for us.
Drummer Travis Barker also commented about the EP to Rolling Stone saying:

To me already, this EP is a hundred times better than Neighborhoods. Because we're all in a room together. There's some songs on there that I love, but for the most part it was disconnected It was like, 'You do this part in your studio, and then you're gonna play on it and send it back to me.' When we're not in the studio together, you don't have the opportunity to gel off each other.