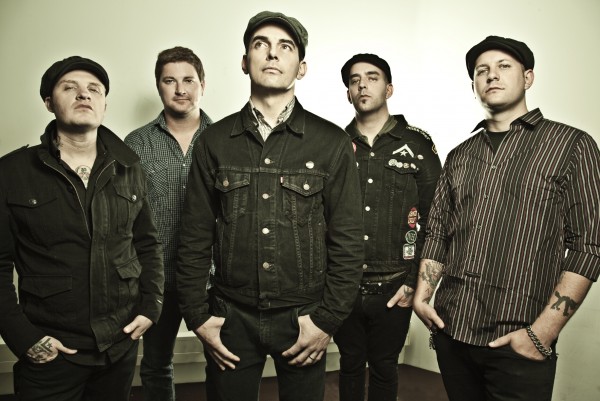 Street Dogs frontman Mike McColgan has posted on the band's Facebook page that, following the band's upcoming European tour dates and annual Wreck the Halls celebration, they'll will be going on a hiatus. He writes:

Starting January 1 Street Dogs will be taking a break from recording and touring. We have spent the last ten years touring relentlessly and recording 5 albums. It has been amazing, rewarding and a joy but at the same time we have been away from our children, family and homes too much. We need to reconnect with our families and take care of ourselves better as well.
Let me stress that this is not the end but a break. I think we deserve one at this point and are eternally grateful to our family, friends and family for continuously supporting us. WE WILL BE BACK.
In addition, Street Dogs guitarist Tobe Bean has announced that he is parting ways with the group, saying "I love these guys and this band so much that it hurts but I have this undeniable urge to try something different." You can read his full statement here.
The Street Dogs' most recent record was 2010's self-titled album.