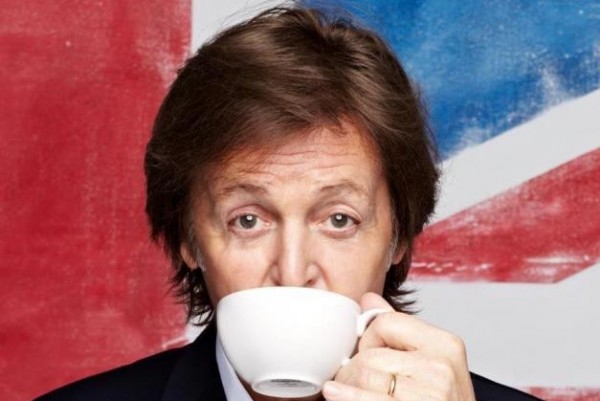 The Guardian is reporting that Paul McCartney will perform with former Nirvana members Dave Grohl and Krist Novoselic at tonight's benefit concert for victims of hurricane Sandy. The group will be performing a new song, not Nirvana classics, however.
McCartney, for his part, was somewhat unaware of his new bandmates' musical identities, saying:

I didn't really know who they were. They are saying how good it is to be back together. I said: 'Whoa? You guys haven't played together for all that time?' And somebody whispered to me: 'That's Nirvana. You're Kurt.' I couldn't believe it.
The benefit concert will take place at Madison Square Garden, and also feature The Rolling Stones, Jon Bon Jovi, Eric Clapton, Billy Joel, and Bruce Springsteen.