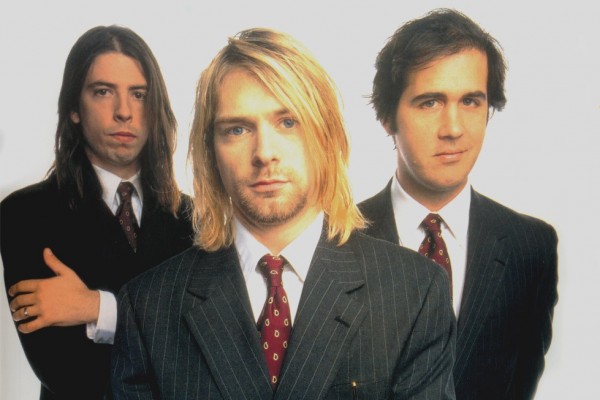 Massively popular punk/rock band from Aberdeen, Washington that some credit with ushering the "punk" explosion of the early 90s. Along with shining a spotlight on Seattle, Washington and its diverse range of bands, Nirvana inspired rock critics to describe this midwestern punk/metal – as pioneered by Husker Du, The Melvins and the Pixies – as "grunge."
Fellow Seattle bands like Pearl Jam, Soundgarden and Alice in Chains rocketed to stardom shortly after Nirvana. Some – including Cobain – argued that their success was only on Nirvana's coattails.
Though wildly successful, the pressure of being the "spokesperson for a generation" and a tumultous family life took its toll, with Kurt Cobain eventually taking his own life in 1994. A suicide which has spawned conspiracy theories and even some films.
Since their debut with
Bleach
on the fledgling
Sub Pop
label, the band has sold more than 50 million album worldwide with
Nevermind
going platinum ten times over.
Of the two remaining members, drummer Dave Grohl has been by far the most prolific, recording with both his own
Foo Fighters
and
Probot
as well guest work on albums from
Queens of the Stone Age
, Nine Inch Nails, Garbage, David Bowie and the Killing Joke.