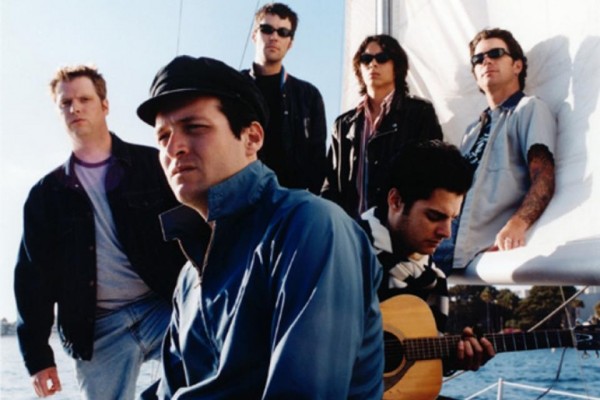 John Reis recently spoke with San Diego City Beat about the upcoming Rocket From The Crypt reunion shows in Europe, stating that while there aren't any further touring plans, that the band haven't ruled anything out:

Reis says Rocket decided to reunite because they've been getting more requests to play again, and his recent run with Hot Snakes has been going well. Rocket's taking things slowly, he says, with no plans to play new songs or book a major tour. Yet.

"If we're going to keep playing beyond these couple shows, we gotta reaffirm that this feels good and this feels fun and natural, and I'm confident it will," he says.
Reis went on to say that his initial statement claiming a new RFTC album produced by Dave Grohl may (or may not) have been a fabrication:

"I have no idea one way or the other. I just know that it is definitely something that I said," he says. "I said we were doing it, but I've said a lot of things. I've said a lot of things that have been complete fabrications, in order just to be entertaining."
RFTC's European run kicks off April 2 in Berlin and wraps April 6 in Barcelona. The band broke up in 2005 but reunited earlier this year to appear on Yo Gabba Gabba! and perform "He's a Chef."