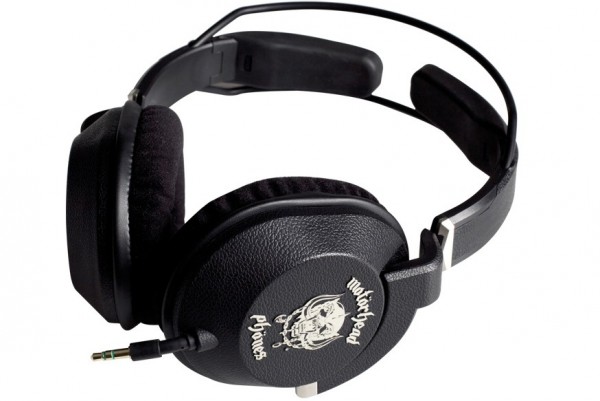 Motörhead continue their product diversification strategy with a new line of headphones. The long-running band - who have previously dabbled in beer, vodka, red wine, video games, Disney movies - are launching Motörhead Headphones and note:

These new headphones are not like the weak-kneed, lily-livered, tin-pot, skinny sounding little pieces of garbage out on the market today. We designed these headphones to deliver everything louder than anything else and with the sort of range, clarity and TRUE rock reproduction you'd expect from a band of warriors like us.
Headphones are big business these days, with much of the low end consumer market featuring headphones endorsed by musicians and music companies including Dr.Dre's Beats, 50 Cent's SMS Audio, Marshall Headphones, Bob Marley's Freedom Zion, Ludacris' Soul, Steve Aoki's WeSC, any many others. Green Day even briefly launched a hoodie with built-in headphones.