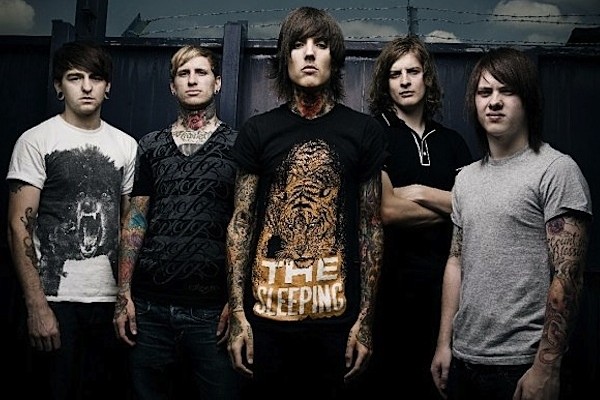 With their new record out this year, Bring Me the Horizon have made some last minute lineup changes. The band has announced the departure of guitarist Jona Weinhofen and his replacement, former Worship member Jordan Fish. The band didn't provide anything by way of explanation saying only:

Bring Me The Horizon are Oliver Sykes, Lee Malia, Matthew Kean, Matthew Nicholls and Jordan Fish. Jona Weinhofen is no longer in the band.
Jona himself did post to his Tumblr saying:

Things in the band have been very tense with a lot of disagreements between myself and certain members who I won't name. I'm planning on moving back to Australia to pursue other musical ventures.
Their upcoming album is titled Sempiternal. It's their first for Sony after releases on Epitaph Records including 2010's polarizing There Is A Hell Believe Me I've Seen It There Is A Heaven Let's Keep It A Secret.