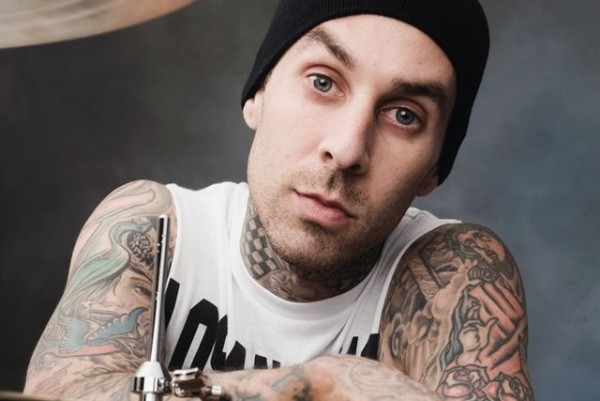 After some back and forth about whether drummer Travis Barker would be able to fly to Australia for Blink-182's imminent tour, it looks like Barker has decided he cannot make it. He said this:

The band knew the chances of Travis overcoming his fear of flying, which was magnified after the horrible plane crash in 2008, would be a challenge, but we wanted to play for our fans in Australia nonetheless. The three of us tried all measures to get us all there in full form. Travis has been working to overcome his fear of flying. Since we now know we have to make the trip without Travis our friend Brooks Wackerman (Bad Religion, Tenacious D) has stepped in.
Barker was in a plane crash in 2008 which saw two crew members and two passengers on board killed and Barker and his friend Adam "DJ AM" Goldstein critically injured. Goldstein later died from an overdose when he mixed cocaine with the prescription drugs he was given to deal with the pain and stress of the crash.
Blink-182 ended 2012 with the self-released EP, Dogs Eating Dogs in 2012.