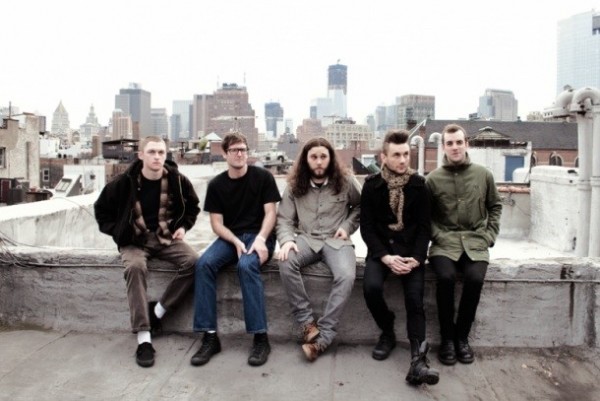 Ceremony have announced a handful of tour dates on the west coast this June, most with Total Control.
In addition, the band has been featured on "Ligeramenti Disenfocado," a web series which presents artists performing out of focus, to "bring the attention to the music itself, not so much in the artist behind it." The band performed "Citizen," "World Blue," "Repeating The Circle," "Hysteria" and "The Doldrums (Friendly City)."
Ceremony - Ligeramente Desenfocado from RaRaRa / Light & Noise on Vimeo.
| Date | City | Venue | Notes |
| --- | --- | --- | --- |
| Monday, June 3 | La Jolla CA | Che Cafe Collective (UC San Diego) | Â  |
| Tuesday, June 4 | Phoenix, AZ | Rhythm Room | w/ Total Control, Gay Kiss |
| Wednesday, June 5 | Anaheim, CA | Chain Reaction | w/ Total Control |
| Thursday, June 6 | Los Angeles, CA | Echoplex | w/ The Soft Moon, Total Control |
| Friday, June 7 | Santa Cruz, CA | The Catalyst Atrium | w/ The Soft Moon, Total Control |