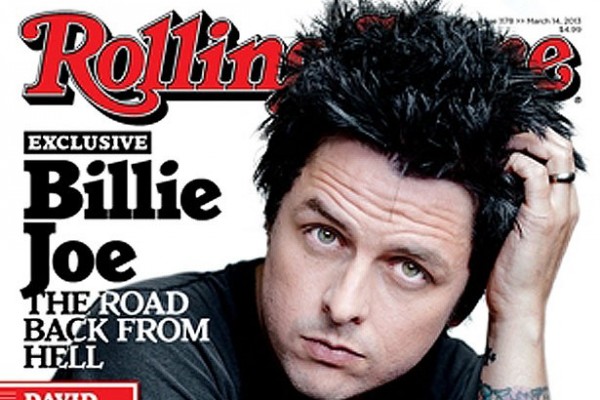 In the upcoming issue of Rolling Stone, Green Day frontman Billie Joe Armstrong goes into full confessional mode about "years of alcohol and prescription drug abuse" as well as the on-stage meltdown in Las Vegas which led to his finally seeking help. He said this:

I couldn't predict where I was going to end up at the end of the night. I'd wake up in a strange house on a couch. I wouldn't remember how. It was a complete blackout. I [only] remember tiny things [from the Vegas incident and] the next morning, I woke up. I asked [my wife] Adrienne, 'How bad was it?' She said, 'It's bad.' I called my manager. He said, 'You're getting on a plane, going back to Oakland and going into rehab immediately.
Billie Joe finished up a stint in rehab in late October and the band has rescheduled their tour dates as well as confirmed a SXSW showcase.
In 2012, they released three full lengths - ¡Uno!, ¡Dos!, and ¡Tré!.