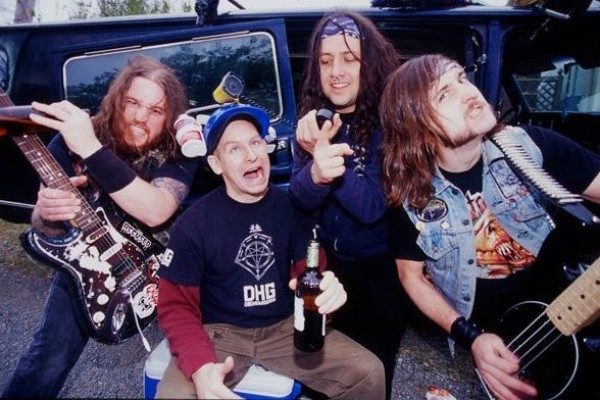 Thrashers Municipal Waste have teamed with 3 Floyds Brewery to create their own beer: Toxic Revolution Stout Ale. The folks at 3 Floyds said of the collaboration:

Toxic Revolution was borne of relentless experimentation, ancient alchemy, and hatred. Hatred of uninspired, flavorless beer. Municipal Waste demanded we brew a massive yet drinkable American style oatmeal stout perfect for winter shred sessions. Black as night and creamy on the palate with fruity, tropical hop notes balanced with roasted and chocolate malt. 50 IBUs, 8.5% ABV.
The beer will be released this week.
The band released The Fatal Feast last year, and will be headed out on the third annual Metal Alliance Tour later this month.