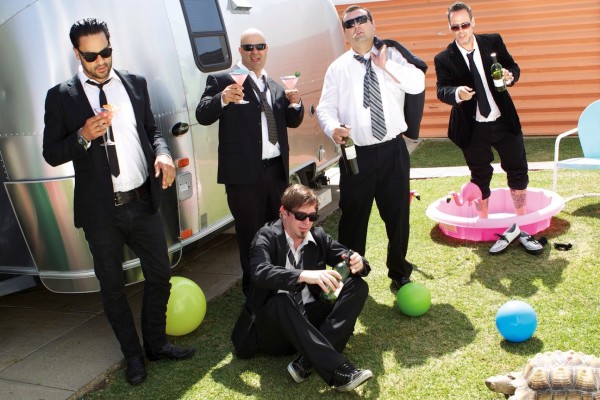 Fat Wreck Chords has announced that they will be releasing a Strung Out box set, titled Volume One. The set will feature remixed and remastered versions of the band's first three albums: Another Day in Paradise, Suburban Teenage Wasteland Blues and Twisted by Design, as well as a DVD containing footage from the band's recent Twisted in a Suburban Wasteland tour. Drummer Jordan Burns said of the release:

We are all pretty stoked on this box set. All 3 albums are sounding so fresh and revived. If we didn't think you would all love it like we do, we wouldn't be putting it out. Also the live DVD from our Twisted In A Suburban Wasteland tour last year is going to be sweet. Filmed in Montreal Canada, it will include both STWB and TBD live. I know, our first DVD ever and its looking great!
The set is due out this summer.