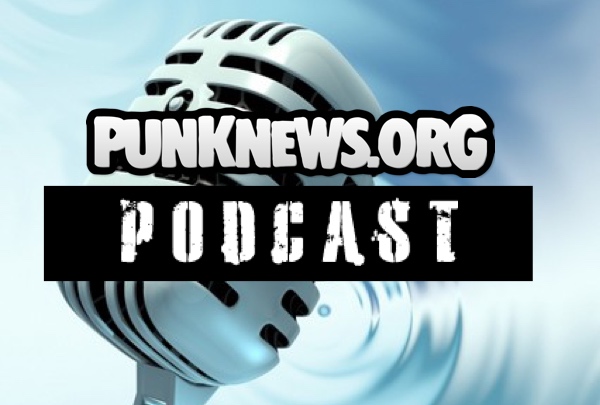 Still reeling from last week's Spring Break festivities and his campaign coverage efforts, John Gentile had to sit out this week's Punknews Podcast. Instead, Chris Moran, Bryne Yancey and Adam White convened to discuss Brooklyn-based Orthodox Jewish punks Moshiach Oi!, new beer from Municipal Waste, new barbecue sauce from GWAR, John Darnielle of The Mountain Goats sticking up for Justin Bieber, New Found Glory covering Ramones for a whole record and other things like the totally serious, not-whimsical-at-all campaign to "elect" Mikey Erg drummer of Against Me! that seems to be causing so much mental friction and much-needed analysis across the punk blogosphere. You know who you are.
We also touch on the upcoming Rise Against reissue of Revolutions Per Minute, the Strung Out box set and The Bronx joining Bad Religion on tour. This show is action-packed!
Plus, music from Comadre (RIP), Brutal Youth and Great Thunder.
You can click Read More to stream and/or download the show, or subscribe via RSS or iTunes. You can always send us your feedback in the comments section or via e-mail.
Punknews Podcast for the week for March 12, 2013