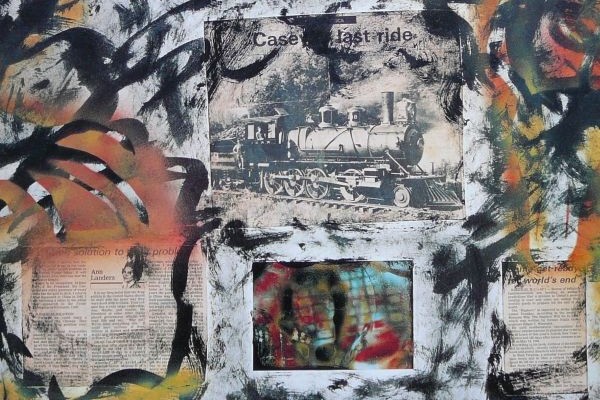 Frank Iero of My Chemical Romance and Leathermouth has teamed up with James Dewees of The Get Up Kids, Coalesce, and Reggie and the Full Effect for a new "electronic hardcore" project called Death Spells. The duo announced the band in a new interview saying:

We're opening up for Mindless Self Indulgence in two or three weeks. It's more like an electronic-hardcore project. We've been working with a visual graphics artist and he's been making these insane videos for us. The music is a little more intense than what My Chemical Romance or Reggie and the Full Effect were. It's more in the vein of Ministry and stuff like that. We have a full-length written. There's red tape to go through before we can announce it.
In the absence of any music samples and in honor of Ministry, we've included a few notable videos below.