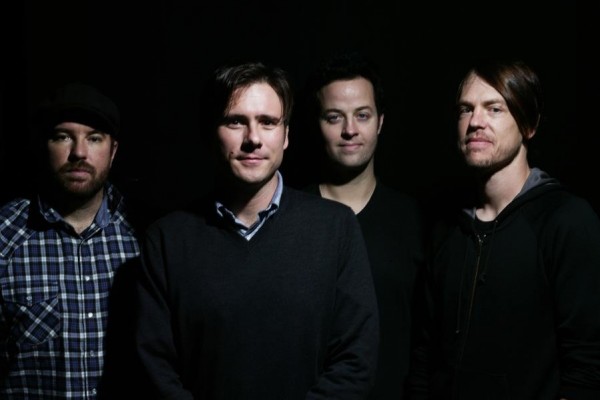 Jimmy Eat World will release their new album Damage on June 11, 2013 via RCA; once out, it'll follow up their 2010 effort Invented. Jim Adkins spoke to Rolling Stone about the release, referring to it as an "adult breakup" record, among other things:

We used tape for the first time in a long time, as well as computer. I hate saying more raw, but it's more raw and warm. We just set up all around Alain's house. There were instruments in his bedroom and drums in his living room. Just noise all day long. There was less an emphasis on it being clean and perfect. There's a lot of stuff that's more about the performance than it sounding pristine. And I think it feels better for what the songs are.
The title track from Damage will be unveiled as part of a Record Store Day 7-inch on April 20, 2013. The cover art and track listing are below.
Appreciation
Damage
Lean
Book of Love
I Will Steal You Back
Please Say No
How'd You Have Me
No, Never
Byebyelove
You Were Good