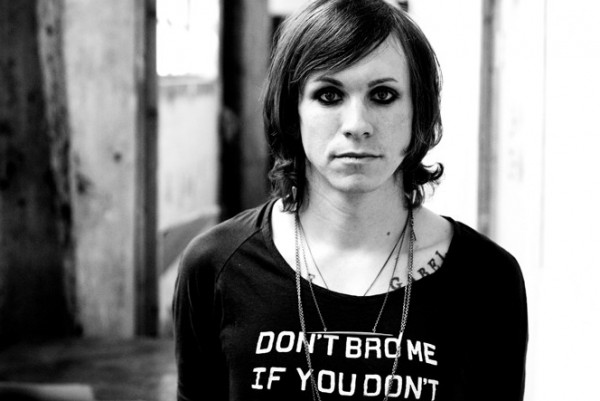 The much-discussed Cosmopolitan article in which Against Me! frontwoman Laura Jane Grace discusses her first year living as a woman is now online. The revealing piece touches on aspects of Grace's home and family life, as well as the therapy, the physical changes and finding an ally in Joan Jett:

One of the first people I received a letter of support from after coming out was Joan Jett, who I knew a little from doing the Warped Tour together in 2006. Joan is a hero of mine and a rock-and-roll pioneer. When she started out, the rock scene was predominantly male. She defied gender stereotypes all on her own. My daughter, Evelyn, is also a huge Joan Jett fan. She asks for Joan's records to be played and adores her Joan Jett Barbie doll. Against Me! went through New York City on tour with The Cult in June, and I asked Joan if she'd sing a song with us. She and her band had covered The Replacements' "Androgynous" onstage, and The Replacements are one of my all-time favorite bands. Joan was into the idea! Singing together onstage, I felt so confident and grateful for her support. Back on the tour bus after the show, I watched, astonished, as Joan Jett leaned down and tucked an excited Evelyn, who was supposed to be asleep, into bed.
Check out the article here. It's worth noting that some readers of the piece took umbrage with the use of male pronouns in its intro; Grace herself tweeted, "For anyone who was concerned, I am totally comfortable with the way @cosmopolitan referenced my male past, all part of my story. Thanks!"