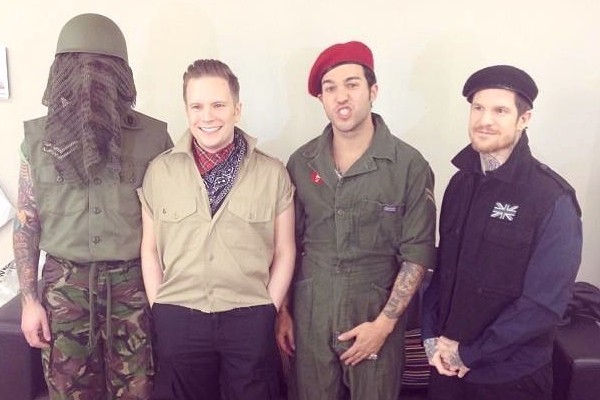 This past weekend, the members of Fall Out Boy joined Marky Ramone and mobilized fans to participate in a Habitat for Humanity project in Rockaway Beach - one of the areas hardest hit by Hurricane Sandy last year. The band posted a photo of the crew and this note:

We wanted to do a record release party for Save Rock and Roll in New York, but instead we decided to get some fans together and help rebuild homes in Rockaway Beach destroyed by Sandy with the help of Habitat for Humanity. Shoutout to Marky Ramone for lending a hand.
On a related note, the band appeared on Alan Carr: Chatty Man dressed in full "Rock the Casbah" regalia from The Clash's infamous video.