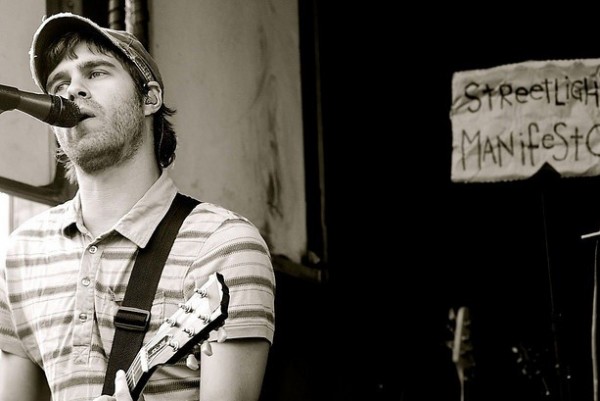 Toh Kay, the side project from Streetlight Manifesto's Tomas Kalnoky, has released a new song titled "With Any Sort of Certainty" from the upcoming The Hand That Thieves. According to Kalnoky, releasing the video wasn't an easy feat.

So Victory Records and their lawyers are doing their very best to make this album (and anything associated with it) go away, for absolutely no good reason. And to be honest, as is often the case with rich cowards that hide behind desks, they seem to be winning. It's simply disgusting how a man and his company can be so consumed by hatred, selfishness and bigotry, that they will spend countless hours and large sums of money to ruin what others create.

This song and its video are products of artists doing what they love. Please don't let the bastards who want to stop it win. Feel free to download both the video and the song and share them with whoever might be interested.
The video for the track was initially hosted on YouTube until Victory had it taken down. Kalnoky then went to Vimeo to host the video, but it appears Victory have also had it removed there.
"With Any Sort of Certainty" can be listened to and downloaded here. The Hand That Thieves is due out April 30.