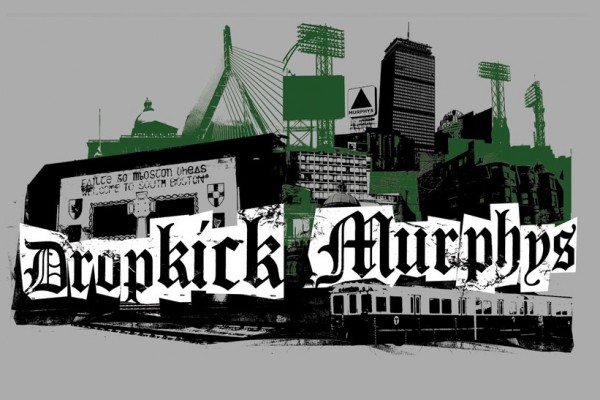 After raising more than $150,000 through their charity shirt for the Boston bombing victims, Dropkick Murphys have announced a benefit show at the House of Blues in Boston on Sunday.
The show begins at 1pm EST and the lineup will also include State Radio, Big D and the Kids Table, Parkington Sisters, Old Brigade, and Barroom Heroes. All the show and shirt proceeds are being distributed to those affected by the senseless attack via the Claddagh Fund which was founded in 2009 by Ken Casey of the Dropkick Murphys. The charity focuses on supporting other community-based non-profits, with a focus on children and veterans organizations and programs that support alcohol and drug rehabilitation in cities across the country and around the world.
In related news, fellow Massaachusetts band Transit are also fundraising, with their own "Weathered Souls" shirt benefiting The One Fund.