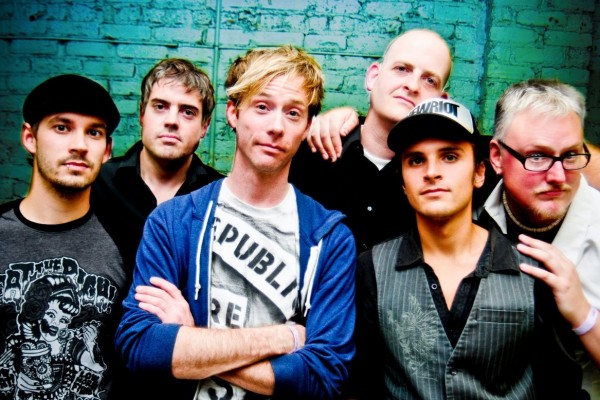 Big D and the Kids Table have set a release date and unveiled some details about their Kickstarter-funded double album. Titled Stomp & Stroll, the album is due to be self-released by the band on June 11, 2013. The band asked for $20,000 for the recording and manufacturing and nearly doubled that with $38,769 from 648 backers.
The band explained the concept behind the two records when they launched their Kickstarter:

[Our] style of music ranges from Ska, Punk, Thrash, Dub, Reggae and Stroll --a style of music they've created. This allows [us] to appeal to a diverse collection of listeners. By raising money for these two records, [we] will be able to record an upbeat Ska-Punk record for their fans that love high-energy music as well as a Stroll-Reggae record for listeners who enjoy the band's more eclectic sound.
The self-released project comes after three records -Strictly Rude, Fluent in Stroll and For the Damned, the Dumb & the Delirious - and a compilation - Built Up From Nothing: The D Sides and Strictly Dub - via Side One Dummy Records.