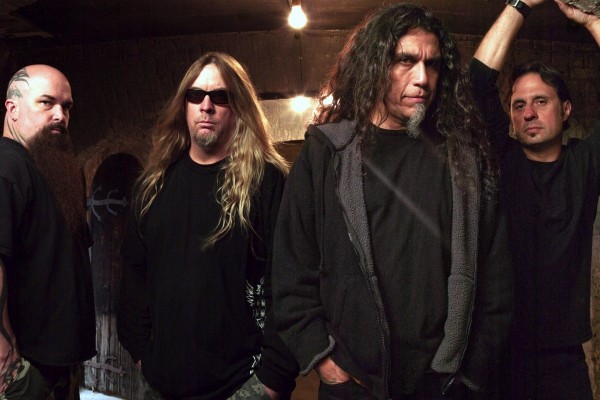 The metal world is reeling today with news that founding member and guitarist Jeff Hanneman of Slayer died this morning from liver failure in a Southern California hospital. He was 49 years old. The band wrote in a statement on their facebook page:

Slayer is devastated to inform that their bandmate and brother, Jeff Hanneman, passed away at about 11AM this morning near his Southern California home. Hanneman was in an area hospital when he suffered liver failure. He is survived by his wife Kathy, his sister Kathy and his brothers Michael and Larry, and will be sorely missed.
Hanneman hadn't played with the band since 2011, due to a health scare from a spider bite that caused necrotizing fasciitis. After several surgeries and skin grafts (and learning to walk again), he was able to rejoin the band for a two-song encore during a "Big Four" show (with Metallica, Megadeth, and Anthrax) in Indio, CA in April, 2011. He was not able to resume touring. It proved to be his final show with Slayer.