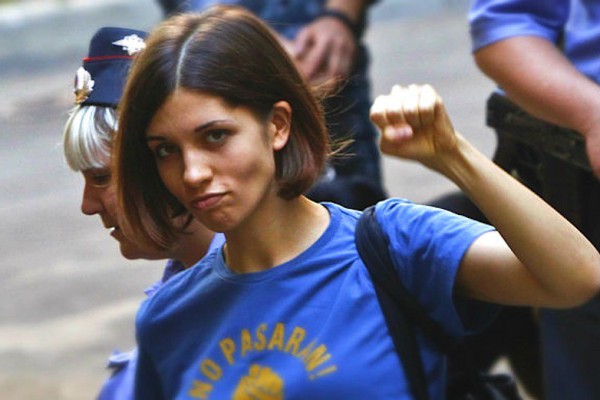 Mike Lerner and Maxim Pozdorovkin who produced and directed HBO's soon-to-be-aired documentary, Pussy Riot: A Punk Prayer, appeared on The Daily Show with Jon Stewart. Along with showing some clips from the film, the interview helps establish the context of the original February protests which sparked worldwide condemnation from political and entertainment figures around the world.
The filmmakers also talk about why the crackdown was so severe and some of the underlying themes like feminism, theocracies and how Dire Straits might be able to save the musicians. The film is set to appear on HBO on June 10th and you can see the schedule of airings here.
Sadly, it's only available in the United States right now though Canadians can try this page for the clip.