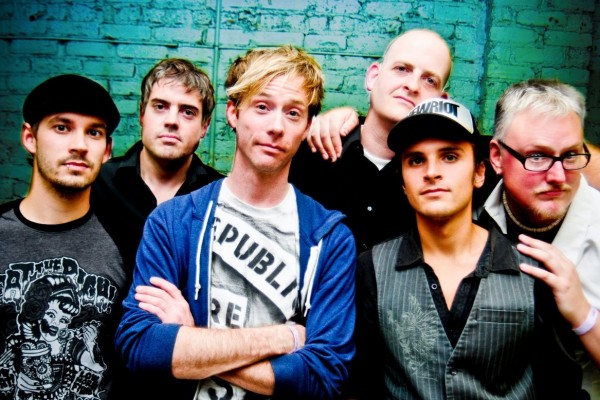 Big D and the Kids Table are streaming their new double albums Stomp and Stroll, which came out this week. The band released a Kickstarter earlier this year asking for $20,000 to record the albums. They explained the album concept:
[Our] style of music ranges from Ska, Punk, Thrash, Dub, Reggae and Stroll --a style of music they've created. This allows [us] to appeal to a diverse collection of listeners. By raising money for these two records, [we] will be able to record an upbeat Ska-Punk record for their fans that love high-energy music as well as a Stroll-Reggae record for listeners who enjoy the band's more eclectic sound.
The albums are available for immediate streaming and digital download on their bandcamp page.