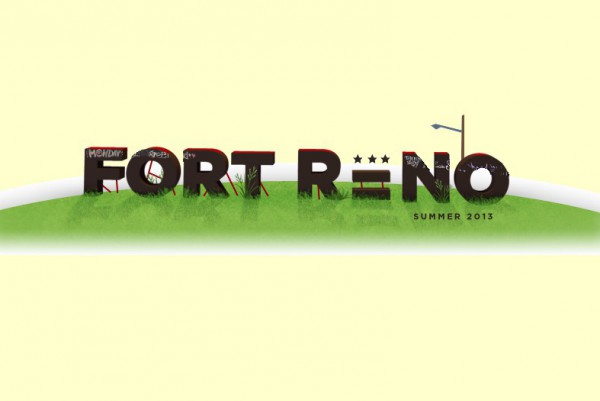 Fort Reno, the free summer music series in Washington, DC, has posted it's 2013 calendar starting with a performance by The Evens on Monday, July 8.
Organized by Amanda MacKaye, Fort Reno is one of DC's great summer traditions featuring bands in the greater-DC area. Past performers include Fugazi, Ted Leo, The Dismemberment Plan and Q and Not U. All shows are free and will run throughout the summer every Monday and Thursday with music starting promptly at 7:15 p.m.
For the schedule, directions and more information click here.
| Date | Band(s) |
| --- | --- |
| MONDAY, JULY 8TH | The Evens |
| THURSDAY, JULY 11TH | Feed the Bird, Typefighter, Blockhead |
| MONDAY, JULY 15TH | Thundermilk, The Obsessives, Joy Buttons |
| THURSDAY, JULY 18TH | Bearshark, Washington Bach Consort |
| MONDAY, JULY 22ND | The Mauls, Southern Problems |
| THURSDAY, JULY 25TH | Capital Ghost, The Buzz |
| MONDAY, JULY 29TH | Humble Fire, The Accidentals, Priests |
| THURSDAY, AUGUST 1ST | Nervous Impulse, Stop Worrying and Love the Bomb, The Sniffs |
| MONDAY, AUGUST 5TH | Sunwolf, Mary Christ |
| THURSDAY, AUGUST 8TH | Quivered, Paint Branch |