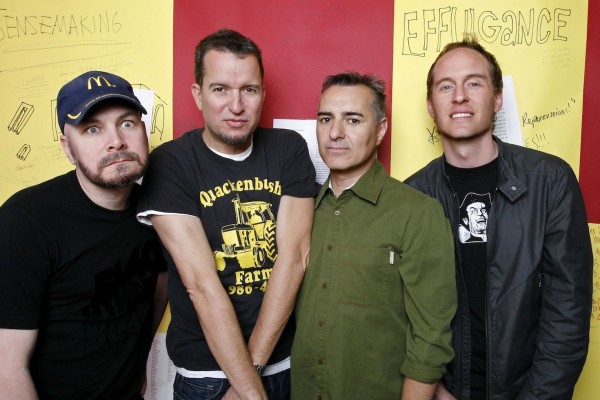 The Vandals have announced that their previously unveiled EP is being "expanded and improved as a proper worldwide release." They said this:

Producer Warren Fitzgerald is finishing the tracking right now and 4 to 5 tracks will be mixed by Andy Carpenter (Dwarves, Zebrahead) and released as soon as possible, digitally and on vinyl. This will mark the beginning of a regular slate of releases by The Vandals and other artists on the recently awoken Kung Fu Records.
The EP would be the band's first new material since 2004's Hollywood Potato Chip which was followed by a protracted legal battle which was finally resolved last year.