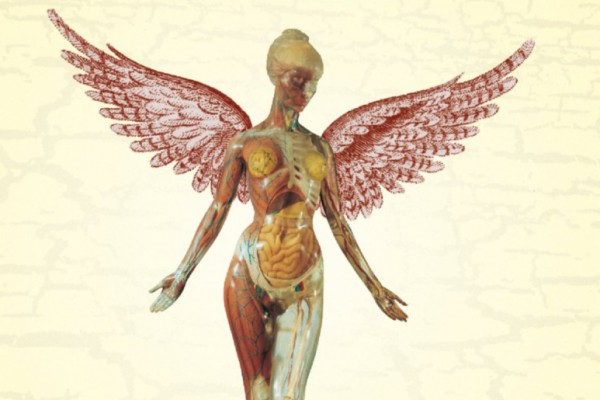 The deluxe reissue of Nirvana's 1993 album In Utero - which we told you about earlier this month - has been detailed.
According to their label, DGC, there will be several different iterations of the reissue and more than 70 remastered, remixed, rare, unreleased and live recordings are set to appear. Configurations include a 3-CD/1-DVD Super Deluxe Edition, a standard digital/CD remaster and the requisitie digital and vinyl editions. It's all due out September 24, 2013.
The expanded editions will include live material from the band's final touring lineup - Kurt Cobain, Krist Novoselic, Dave Grohl, and Pat Smear, including the long-awaited release of the complete Live and Loud show from Seattle's Pier 48 on 13 December 1993. Additionally, a standalone single-disc DVD of the complete Live and Loud show along with several never-before-released bonus performances will also be released the same day.