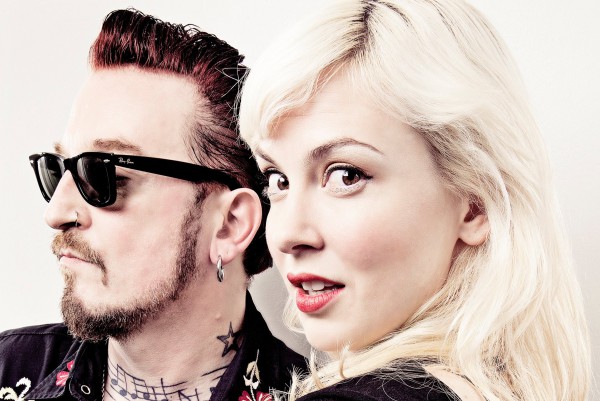 Hey! Hello! have released their video for 'Swimwear'. The clip, directed by Derek Doublin, features special effects made from stills printed onto recycled paper, which was recycled once again once filming concluded.
Hey! Hello! is a two-piece comprising of Victoria Liedtke and Ginger Wildheart. Their recently released, self-titled, debut album is available on their Bandcamp page.
Hey! Hello! released a video for 'How I Survived the Punk Wars' last November, which we missed at the time, but we've included it here too, just because.